I felt I needed an introduction to this weeks song, how's this?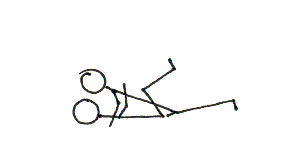 Leaking taps... no worries, I can fix that... easy... YEAH!!!
I hope Bloglines don't mind me borrowing their resident plumber,
seemed to good a chance to miss when he showed up on my
plumbing day.

When I turned the Hot tap off in my shower this morning it wanted to
keep running fortunately my bathroom taps are the older spigot type
so I can simply replace the tap washers,

no worries

.
Now this decision was made in the morning, and as anyone who knows
me will agree, mornings are not my best time of day, I normally try to
defer any decisions until way past noon.

Please also bear in mind that I haven't even turned the computer on
or checked a single blog, you can see that already my day was in
chaos, I just hadn't realized it yet.

After inspecting
my supply of tap washers and finding them wanting I
visited the local
hardware store and bought some "

special compound




rounded sea

l"
super tap washers, real state of the art I was told.
So far so good, now I'll just turn off the mains water supply (yes I do
know this much about plumbing)so that I
can safely remove the
offending tap innards and replace the faulty
washers, yes I decided to
repair the 4 bathroom taps while I was at it, as all of them were
needing just a little more pressure to turn them off.


After removing the cover from the mains supply box I found, to my
surprise, that it was FULL of soil, seems it offered a nice dry place for
a colony of ants to live in when we got that rain a few days ago.
They were certainly an industrious bunch I must say, however they
were no match for my trusty little shovel and my,

at this stage

,
unbridled enthusiasm, having emptied the ants nest and turned off
the
water I hastened off to repair the leaky taps.
Starting out with the shower taps there was no problem so over to
the
vanity unit, wow somebody sure tightened these ones up....
larger
spanner..

no worries

.. replace the tap washers and go and
turn the
water back on.
Test the shower taps, perfect not a drip with practically no pressure on
the taps at all, check the vanity taps... Yeah... working perfectly... wait
a
minute... why is the floor wet?

Hoo Boy those taps were tight I've moved
the pipes a bit and now the
cold water is leaking from the pipe work that's hidden away in the
bowels of the vanity.
Realign the pipes and tighten the fittings...

no worries

... that's fixed
them... hang on that water is now coming from the drain... damn...
another trip to the hardware store, get new seals for the S bend
fittings and install them...

no worries

... wait on the floor is wet again.
Now the water is coming from the drain again but this time from the
base of the basin not the pipework...

mumble, mumble

... lets see now,
it looks like the neoprene washer has stretched and twisted...
Back to the hardware store, where we are now on first name basis, get
another washer and the exciting news that most plumbers throw that
washer away and just use a bit extra silicone around the fitting.
Well I'm no plumber (this is becoming more obvious by the minute) so
I'm gonna use that washer... and I did... three times... before I finally
gave
it the heave ho and loaded that sucker up with silicone.
By this stage I am not brimming over with confidence so each time I test
for leaks I'm pretty sure I'm gonna find some... Eureka... not a drop of
escaping water anywhere...

no worries

.
Now I'm assuming from past experience that a visit by a plumber to fix
my dripping shower would have cost around $50, they don't work cheap,
instead I have made a colony of ants homeless (the plumber would have
done this too) I have had three trips to the Hardware store (made some
new friends) spent $22 on bits and pieces and whiled away 5 hours, not
too bad for a five minute job.
The sad part is that the offending shower tap was so easy to fix, if only
I had stopped there!!!!
Here we are all finished, floor mopped up just got to put the vanity
back together and everything back into it.
A closer look at the offending supply pipe work and drainage pipework,
Oh... did I mention my aching back from clambering around on hands
and knees for about 3 of those hours?

What is the cost of a visit to the Chiropractor? now let's see I should
know that... when was it that I fixed the lawn mower???