Using the Dolly Parton car Jack, the tyre may be flat but nothing else is.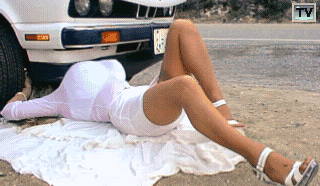 Hi all, I must apologize for being so tardy in getting around my blogroll of late I've
managed to read a few every now and again but haven't really had time to comment much,
I will probably have a bit of spare time over the weekend and will try to get a few
comments out, I hope I am forgiven???
My thoughts are out there with you all and both Vicki and myself are very grateful for
the continued support, hope I can give you some good news soon.